Skip to Content
 Add a Beautiful Open Deck to Your Kansas City Home
When you're looking to have a high-quality open deck added to your Kansas City home, there's no better team to call than the seasoned crew at KC Built! With over three decades of experience under our belts, we have what it takes to build the open deck of your dreams. Get more out of your property by adding a place where the whole family can relax while enjoying the outdoors. Whether you want to host the next neighborhood BBQ or work on your tan, a custom open deck is a perfect extension to your home. Learn more about how we can create a deck that compliments your home and your lifestyle.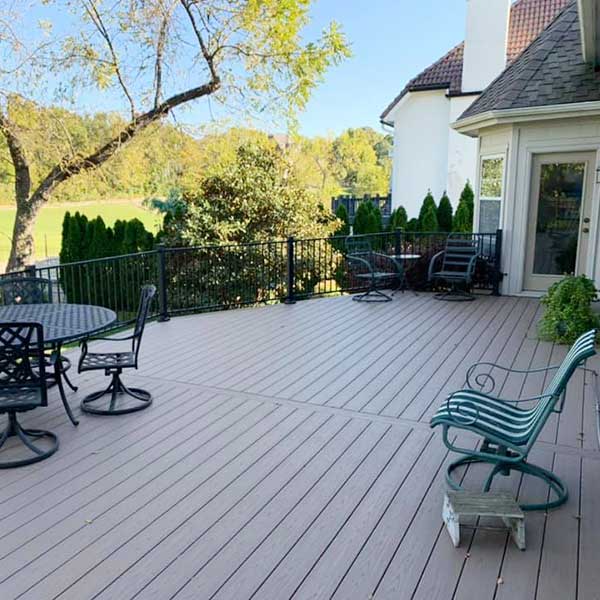 The High-Quality Deck You Deserve
For over 30 years, the area has trusted our team to build beautiful and lasting additions to their homes. When you rely on us to create a custom open deck at your home, you can rest assured we only use the highest quality materials and equipment. Not to mention, our deck builders have ample experience bringing even the wildest of vision to life. Whatever it is you desire for your outdoor space, we're sure to craft an open deck that exceeds your expectations. We won't begin building until we get a good feel for your design preferences, aesthetics, functionality needs, and budget. Once these specifications are determined, we'll work together to design your custom deck, and our team will begin the building process. Call today to get started.
Customer Satisfaction Guaranteed
Over the years, we've gained such a renowned reputation throughout the area from not only our premier deck building services but also our genuine dedication to customer care. When you trust our team to build your home's deck, you can have peace of mind knowing you relied on a company with strict standards on safety and quality. Any structure built by us is built to last. The safety of our customers is our top priority, and we take pride in providing homeowners across the region with structurally sound, open decks they can enjoy for years to come.
Request a Design Consultation